Sanath Sukumaran, PhD
Lead Consultant
Current Roles
Knoco, UK Sole Affiliate Partner for Malaysia
Resource Expert – Asian Productivity Organisation (APO), Tokyo, Japan.
Atlassian Community Leader for Malaysia
Adjunct Associate Professor, Taylor's University
Professional Certifications
Agile Certified Practitioner (PMI-ACP)
Certified Professional Agile Coach
Certified Jira Project Administrator
Project Management Professional (PMP)
Disciplined Agilist
Certified Knowledge Manager
Harvard Business School (HBS) CORe Credential of Readiness
Certified Trainer
Dr Sanath is the Managing Partner, Agile Management Consultancy, lead consultant, trainer, coach and mentor. He specialises in Agility @ Workplace, enterprise-wide Lean Knowledge Management initiatives, Leadership and Personal Development, and designing Virtual Learning.
Dr Sanath has a Bachelor's Degree (Hons) in Computing & Information Systems, MSc. in IT, PhD in IT (Knowledge Management), and HBX CORe in Business and Analytics from Havard Business School.
He has over 23 years of experience providing advisory services, training, and consulting in Agile Project Management and Lean Knowledge Management.
In 2017 Dr Sanath was invited to present at EduTech Asia and this continued over three (3) consecutive years. Since then, he has conducted five (5) sessions for ASEAN teachers and continue to do this professional for schools, colleges, university and training providers to transform learning design and delivery styles for Modern Learners virtually. Now post-pandemic, this need to effectively engage online learners has become more important than ever before.
Dr Sanath and his team are highly capable in delivering what organisations need to become the best version of themselves
Meet Our Team
Kanchana Chandran
Ganapathy Sirgunavel
Casper Kaun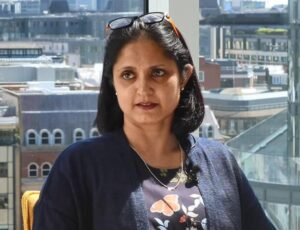 Kalpana Chandran
Pravena Kanapathi